The nominees for the 62nd Grammy Awards came out a few weeks ago. I was excited. Like, really excited. But of course, as you guys have probably gathered by now, I'm easily excitable.
I sent the link to all of my top contacts. Responses included:
"Oh sick, I'll take a look tomorrow when I'm not stoned out of my mind!"
"Go away, I have a [math words that I don't understand] problem set due in two hours."
"It's 3am, go to sleep dammit!"
Can you guess which one was my mother?
Naturally, I had thoughts -- it's almost a reflex at this point. So, I figured that as long as I have this repository for my unsolicited opinions, I may as well throw these on the pile. So here are a few of my thoughts on the 2020 classical Grammy nominees.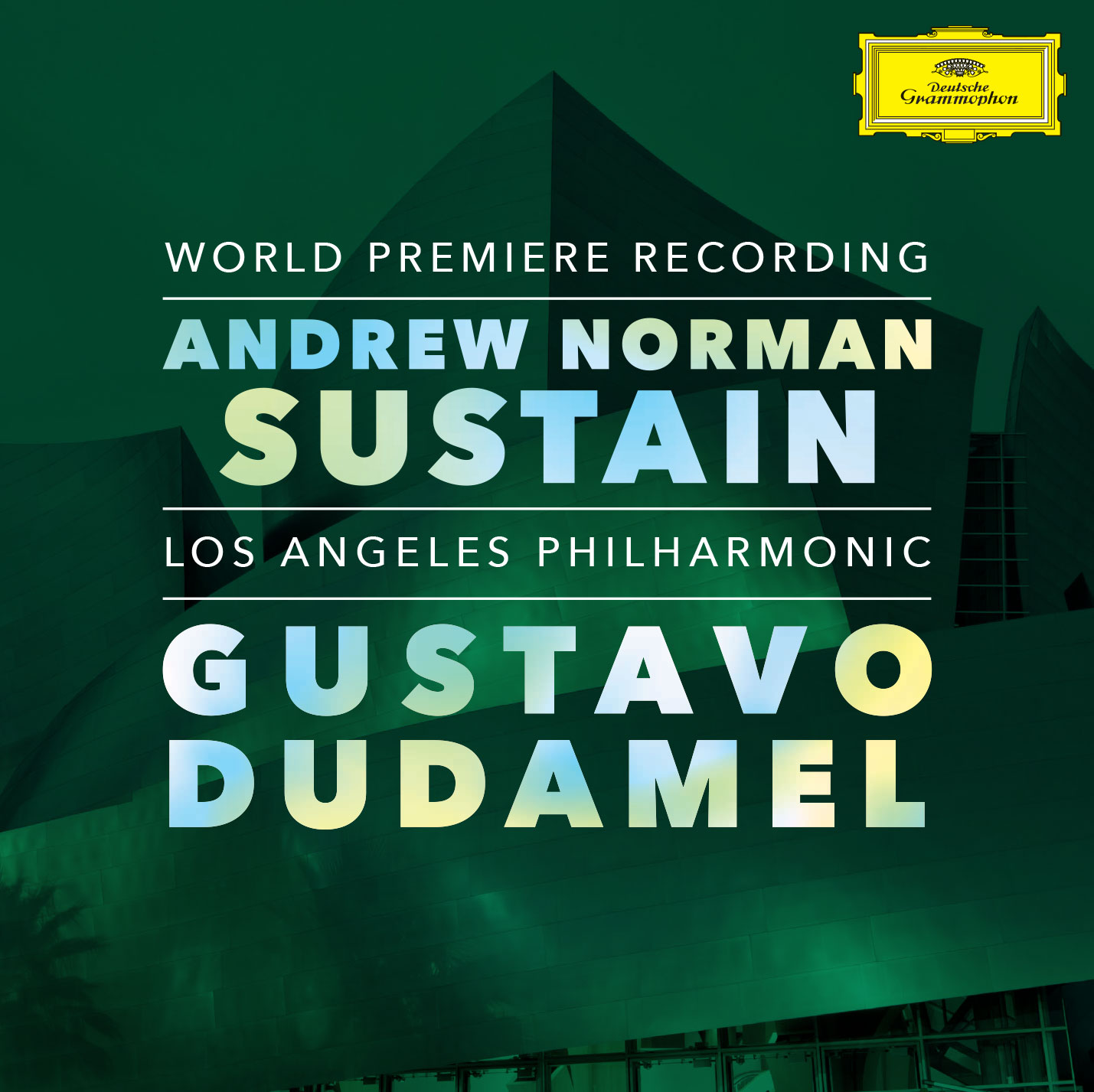 A Big Year for New Music
The Grammys have a category for the best new classical composition of the year -- they've awarded it yearly since 1985 -- so there's always been some representation for new music. But overwhelmingly, contemporary classical music is starting to take over the other categories:
The LA Phil (woot!) is up for an award for their performance of Andrew Norman's new composition Sustain (also up for best new composition) alongside recordings of Bruckner, Copland, and Stravinsky.
One of the Best Opera Recording nominees is the world premiere recording of George Benjamin's Lessons in Love & Violence with the original Royal Opera House cast, and they have a good chance of winning, too.
Four of the five nominees for Best Choral Performance are albums containing world premiere recordings -- and, in my eyes, the fifth album (Duruflé's complete choral works with the Houston Chamber Choir) simply is not going to win.
Best Chamber Music/Small Ensemble Performance is also peppered with world premieres -- a little more on that down below.
Best Classical Instrumental Solo -- you guessed it -- has three premiere recordings.
The times, they are a-changing. Good thing the Recording Academy recognizes this, too -- fair to say the more conservative members are slowly phasing out and being replaced with credible young voices.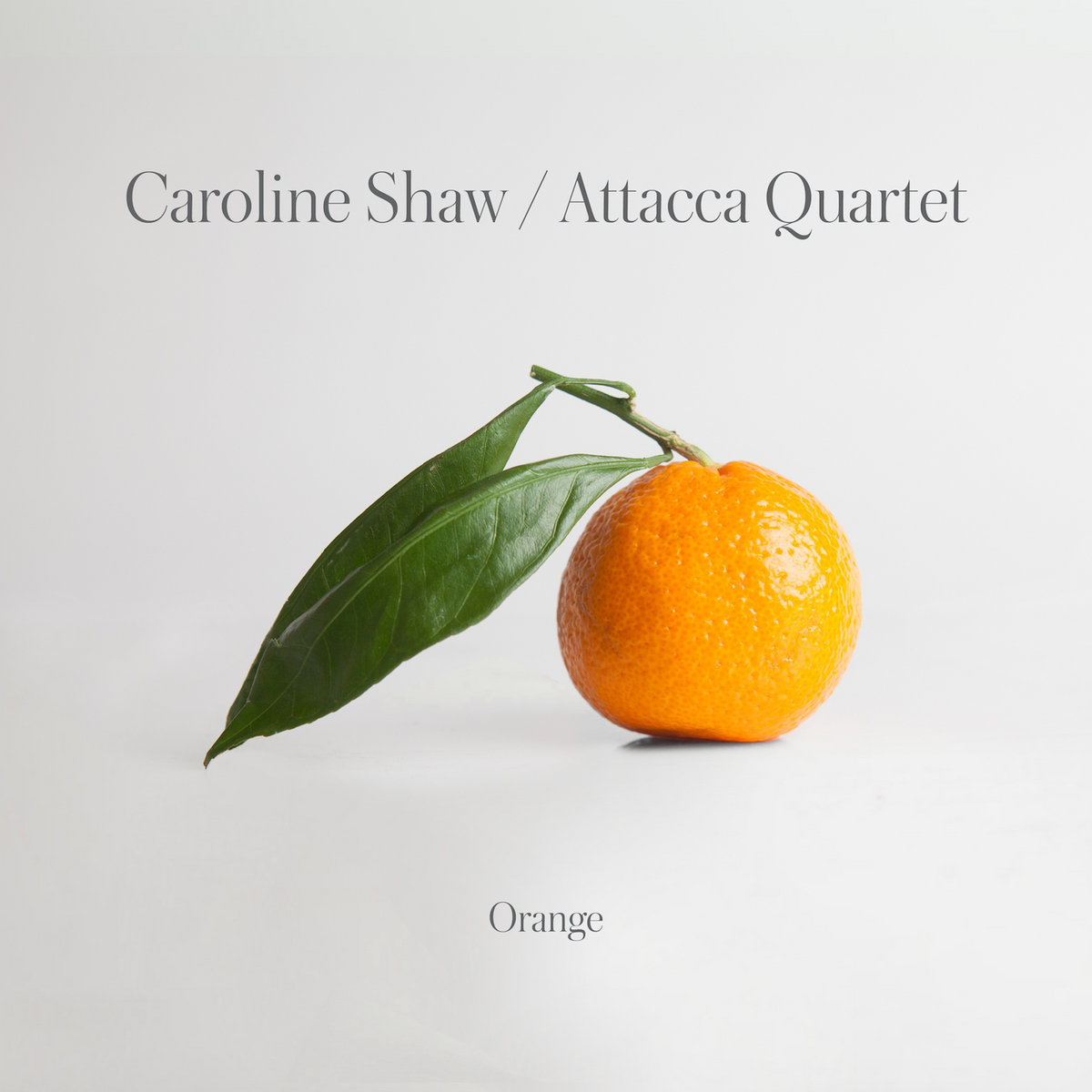 Caroline Shaw. Yes, Again.
The Grammys have proven erratic in the past, but there is one decision upon which I will happily bet money. I think that the Attacca Quartet's May 2019 Caroline Shaw album, entitled Orange, is going to win Best Chamber Music/Small Ensemble performance. Never have I seen a classical album that has gone so mainstream as soon as it hit the shelves. I have yet to see a bad review of the album -- it's definitely on my top 10 list for albums of the year, and probably up there on my albums of the decade too.
This is not to detract from the other four nominees, three of which are also world premiere recordings. But I think the buzz that surrounded Orange's release is a good indicator that it's headed straight for Grammy territory -- the Academy loves buzz.
For all the things I don't love about this album,
I have to admit
that top-hat-and-ruffles is DEFINITELY Joyce's look
Songplay
I know I'm usually loath to give a negative review. I mean, I'm young. I can't afford to make lifelong enemies. But sometimes, something comes my way that just annoys me so much that I have to say something.
Hey, I'm an anti-establishment 20 year old, so if I'm going to rail on someone it better be someone good. So I'm going to tell you what I really thought of Joyce DiDonato's most recent album, Songplay.
On the off-chance Joyce is reading this (although I'm not going to @ her on Twitter for obvious reasons) I just want to say that I absolutely adore her. Her 2018 live-from-Wigmore recital with the Brentano Quartet was one of the many soundtracks of my past summer of blogging. I will stand by her work forever.
Except for this album.
The thing is, there are so many people right now who are experimenting at the intersection of jazz and early music, and they are succeeding very well. Baroque ensemble L'Arpeggiata has released jazz fusion takes on Monteverdi, Purcell, and Handel, all to great acclaim. Harpsichordist Jean Rondeau will often play the Bach Goldberg Variations at 8pm followed by an improvised jazz piano set at 10:30.
Putting a swing beat behind the 24 Italian Art Songs and Arias doesn't cut it. At least not today.
I'm a quite surprised and a little bit taken aback that this was nominated. It feels like it was perhaps put on the list out of obligation. But think of all the other phenomenal vocal albums from the past year that didn't make the cut. Christian Gerhaher's latest Schumann albums. Iestyn Davies's album of new works for voice and viol consort. For fuck's sake, Lise Davidsen's debut album, which propelled her to the international stage and got her not one, but two features in the New York Times leading up to her Met Premiere.
Yeah, Songplay is kind of a waste of Grammy spot, if you ask me.
My Predictions
If I'm going to talk the talk, I figure I should make some predictions for winners in each category.
First, I'm going to say that I rarely agree with the Grammy committee's decisions. They are often reluctant to choose albums from smaller labels -- it all feels a little bit biased from the get-go. That being said, I'll be choosing based on my perception of both the performances at hand and the Grammy committee's selection process. So here goes nothing:
Best Orchestral Performance: Manfred Honeck and Pittsburgh have a great Grammy track record, so it wouldn't surprise me if their Bruckner 9 won. That being said, the Cincinnati Symphony Orchestra's nominated album got fabulous press, so that could happen too. Of course, I'm rooting for Mirga Gražinytė-Tyla's Weinberg symphonies album, both because it's fabulous album and because the award has never gone to a female-conducted ensemble and it's about f*cking time. Oh, and LA Phil <3.
Best Opera Performance: God, I swear if Lohengrin wins I'm going to kill someone. Especially considering that Christian Thielemann is an expert in Wagner's music partially because he practices his values...ugh. I think the aforementioned George Benjamin recording has a good chance -- Barbara Hannigan is tremendous and beat Joyce against all odds for Best Solo Vocal a couple years ago, so the Grammy committee obviously likes her. But the Academy are suckers for a good Wozzeck...
Best Choral Performance: I would be astonished if the award didn't go to The Crossing for the third year in a row. The Philadelphia-based new music-focused choir is pushing the boundaries of what is and is not singable, and they deserve every ounce of every award they get. Oh, and they're nominated in the category not once, but twice.
Best Chamber Music/Small Ensemble: see above.
Best Classical Instrumental Solo: Yuja Wang's The Berlin Recital, I think. She's simply beastly. Nothing more to say except that Nicola Benedetti has a chance for her premiere of Wynton Marsalis's new violin concerto (as much as I'm mad at Wynton Marsalis for his views on jazz fusion and free jazz, but that's another story for another day). Would love to see a win for Tessa Lark (I saw her this summer after my big project was over, she was amazing), but I don't think the Academy is going to spring for such a small record label.

Best Classical Solo Vocal Album: I think Matthias Goerne's Schumann album has it in the bag -- it's a ridiculously strong album among many others that are not as remarkable (@Songplay). Would love to see a win for L'Arpeggiata, but I honestly didn't think that their album from last year was as remarkable as some of the others they've done in the past.

Best Classical Compendium: I seriously have no idea. I'm rooting for Harold Meltzer because he's a family friend of sorts (we were reading chamber music together at Bennington and then we discovered that my mother was his first date...small world), but I also don't love Paul Appleby, who was the featured singer on the Meltzer compendium. The Saariaho album has a good chance, I think.

Best Contemporary Classical Composition: I know I said I'd bet money on Caroline Shaw for best chamber album, but I'm not as sure for the composition category, mainly due to Julia Wolfe's Fire In My Mouth, which made a huge splash when it premiered at the NY Phil last winter. I was lucky enough to see it, and it was indeed tremendous. That's where I'm placing my bets.

God, I have a mouth on me. But hey, I'm a 20-something aspiring critic, it's basically my job to have strong and immovable opinions, no?