WHO:
Downtown Voices; NOVUS NY; Stephen Sands, conductor
WHAT:
BARTÓK Sonata for Two Pianos and Percussion; ORFF
Carmina burana
WHERE:
St. Paul's Chapel
WHEN:
June 16, 2019, 3:00pm
"Blessed are those who make classical music accessible by putting on free Sunday matinee concerts."
-- God, probably
I had a good hour and a half to kill before the concert started, so I decided to pop into a Starbucks and blog a bit. I sauntered on over to the chapel with plenty of time to spare -- it was maybe 25 minutes until the concert started -- and I arrived to find out that a) there were no full-view seats left and I had to go sit in the balcony and b) St. Paul's Chapel has free wifi, so I could have sat in the front row and worked while I waited for the concert to start.
It was just not my day, I guess.
When I got up to the balcony, I looked out over the audience and any shred of resent I had immediately melted. The great thing about a matinee concert is that it isn't too early or too late for anyone. That meant that parents brought their children, all sat in a row and clad in frilly dresses and bows and cute little button-down shirts. I felt a little underdressed in my usual t-shirt and jeans ensemble, but then a guy wearing shorts sat down next to me. Phew.
I don't know what Trinity Wall Street's worship services are like, but I can tell you one thing: their music programs are outstanding. Their flagship ensembles are a full professional choir and one of the leading baroque orchestras in NYC, but they also have burgeoning new music, youth, and community programs.
One of the best things about the Trinity music program is that all of their different levels collaborate often. This particular concert drew from almost all of their programs; the age range was approximately 6 (the youngest members of the Carmina children's choir) to 86 (the oldest members of Downtown Voices).
Needless to say, most of the audience was there for Carmina burana, but that didn't stop NOVUS NY from delivering a compelling version of the Bartók sonata (in this case, more like Bartok's Sonata for Two Pianos, Percussion, Police Sirens, and Brooklyn-Bound 6 Train -- but that's not their fault). Pianists Daniel Schlosberg and Lee Dionne had their backs to each other, but it was blatantly obvious that their heartbeats and pulses had synced -- it was as if one person was playing two parts. Percussionists Ian Rosenbaum and Victor Caccese worked as an impressive team, pushing the unpitched percussion parts to the front, almost treating them as melody instead of emphasis.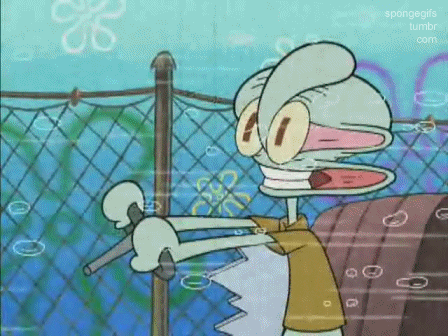 Me at the beginning of Carmina burana, colorized (2019)
At the start of Carmina, it became clear that Downtown Voices was not just any community choir. I would have been content seeing them on stage with the New York Philharmonic, or with any visiting orchestra at Carnegie Hall -- in fact, I think I liked their performance more than I usually like the NY Phil's house choir. They felt well-rehearsed, but still interested; no one was 'dialing it in' and everyone looked like they couldn't imagine being anywhere else at that moment in time.
Soloist-wise, tenor Brian Giebler stole the show with his roasted swan-song ("Olim lacus colueram"). He paraded onstage in a black-and-red reversible sequined jacket and proceeded to full-voice the entire movement, which is a feat in and of itself. What made his version particularly impressive was how he delivered it -- it read almost like a country ballad, the way he occupied the back of the conductor's podium and swung his legs off. Country-classical crossover -- talk about a thing I never thought I'd enjoy.
Baritone soloist Christopher Dylan Herbert shouldered the largest musical load of any of the soloists, and did so with grace and accuracy. His "Estuans interius" was particularly noteworthy, his passionate high range not buckling under the emotional weight of the movement. Also of particular note was the children's chorus, which wrenched the hearts of audience members with their toothy-grinned "Amor volat undique."
There was not a single person in that room that wasn't having fun. From the pianists, to the four percussionists, to the choir and soloists, to the audience, even to Trinity's music director Julian Wachner, who did nothing but work the microphone the whole time -- the energy in the room was electric. Even the youngest children in the audience sat wide-eyed the whole time, as if under Carl Orff's spell.
This concert just cemented a hunch that I've had for awhile: if Trinity puts it on, then it's bound to be good. Trinity doesn't deal in mediocre music, but it's not like that's a prohibitive factor. They have perfected the art of getting the most out of every musician, and making every musician feel like they're giving the most they can. And if that doesn't satisfy you, then consult a doctor: you might be a sociopath.